Talkestra concerts are different.
They don't just play the music - they talk about it.
And they don't just talk about it - they take it apart to show you how it works and put it back together to show you how it sounds.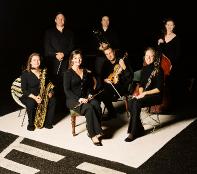 Talkestra concerts combine a uniquely friendly and unstuffy atmosphere with top quality performances.
With a repertoire extending from Vivaldi to the 21st century, Talkestra concerts are equally suitable for the seasoned music fan who's looking new insights into their favourite works or for the reluctant concert-goer who wants to get into something new.